French army surplus backpack military tactical Felin Camo 45l Tan Paratrooper d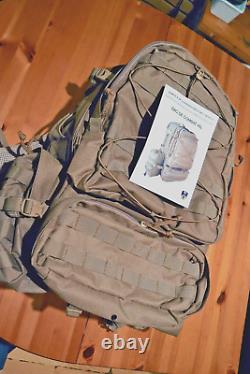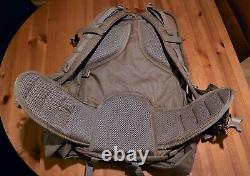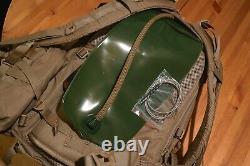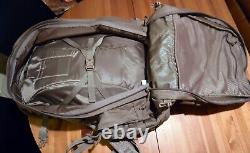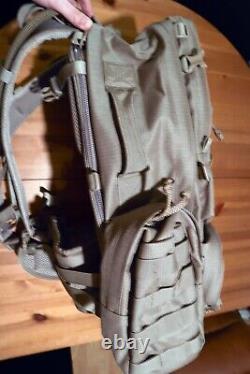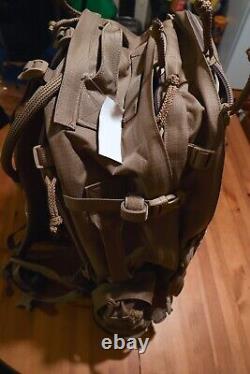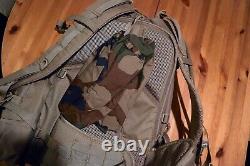 FELIN French army Assault Pack 45 Litre. This is the best of French Army regulatory assault packs. With pouch - 36 cm. Fabric: rip-stop type made from.
With drying and cleaning system. The main compartment is equipped with several carry handles, which are designed to avoid cuts on hands when the bag is loaded.
An additional front pocket on the main compartment with several smaller compartments for small gear. A loop-fastening support for name tapes, and a second support for IR patches. A horse-shoe shaped frontal zip opening around the top of the bag.
Ergonomic reinforced and adjustable shoulder straps. A load-Sensing system at the top of the bag and straps.
A D shaped ring on the straps to attach accessories. Handles on the shoulder straps. A quick release system at the straps, which can be removed with one hand. An adjustable repositioning system for the straps that can fit diverse morphologies (men and women), with ease rubber-band. An ergonomic protection of the back.
Removable quick release adjustable waistband. For attaching MOLLE dotation elements.
Lateral unclipping MOLLE compatible sleeves, they need to be attached and adjusted in order to avoid sway during walks. A pocket reachable from the outside, between the back and the foam reinforcements, it can contain a 2.5 to 3 l. The exterior of the waistband has MOLLE straps all over.
A fixing system for the hydration tube on the straps. A bag's bottom that can be used to attach elements such as shelves or MINIMI machine gun cannons. An ergonomic back reinforced with foam benefitting air flow and dispersal of sweat. An opening at bag's top to make space for the radio antenna. An adjustment system on both sides to restrain the bag during climbing downs.
A fixing system on the front side that can be used to attach a rubber band. A disposal allowing to attach an EBI tracking equipment. Fixing buckles compatible with the pockets of the. This pack is equipped with two over-packs that offer two different uses depending on environmental context.
They can be attached to the bag with the corresponding snap-hook and ring.