Indian Wars Era Us Army Reenactor Military Uniform Tunic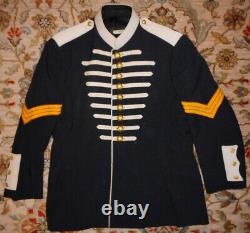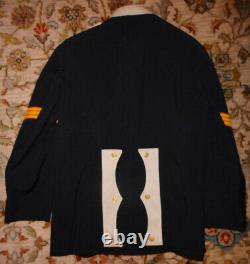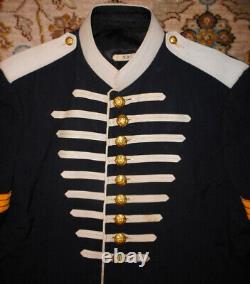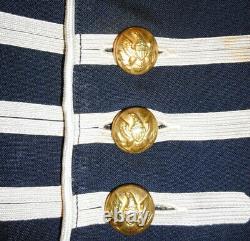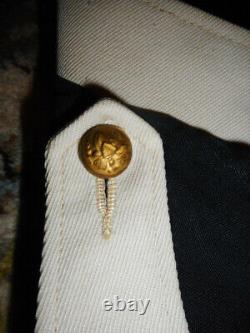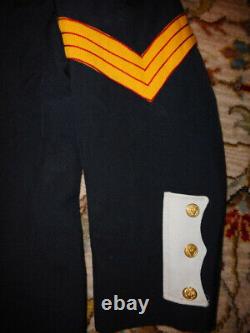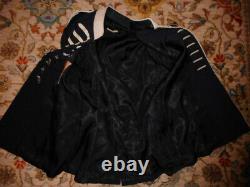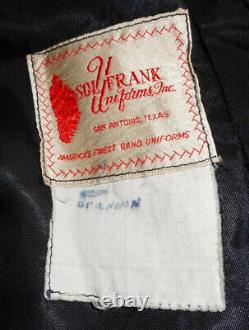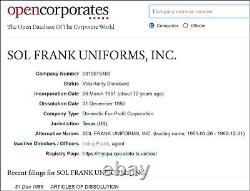 The maker's label is inside the jacket and after doing research on them it is pretty clear that this was probably made specifically for period reenactors and/or a band copying uniforms of the Indian Wars era. The company's history is briefly outlined in the final photo. If you have any questions please ask in advance. Coat: nap of neck (front below stiff collar) to bottom front hem 25.5 inches. Tip of shoulder to sleeve bottom cuff edge 22.5 inches.
Tip of shoulder tip to tip of shoulder tip across back of coat 19.5 inches. Very light edges wear in a few spots.
Buttons on main front hem and epaulettes are period design correct though they may be repops. Buttons on cuffs and rear flaps are NOT period correct. Tunic is fully lined and the lining is in excellent condition.
I'll have to invest in carrier pigeons and sled dogs!