MILITARY 16x16 FRAME TENT SURPLUS US ARMY. NO FRAMES INCLUDED CAMPING HUNTING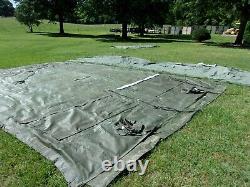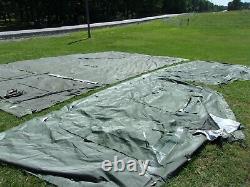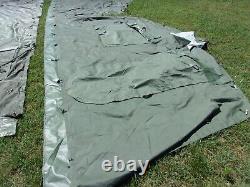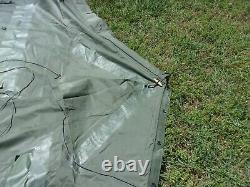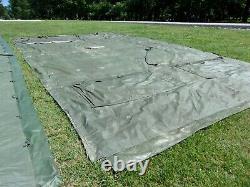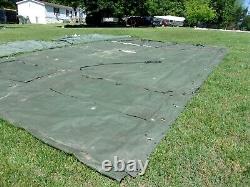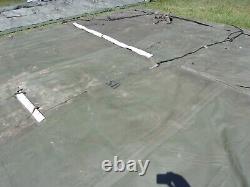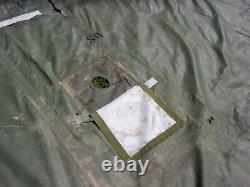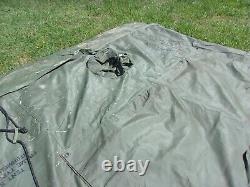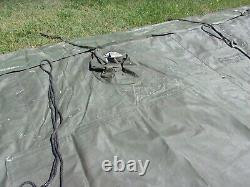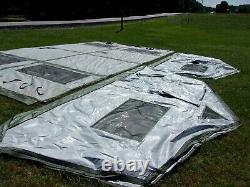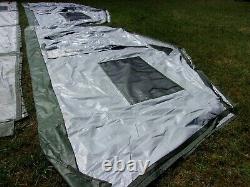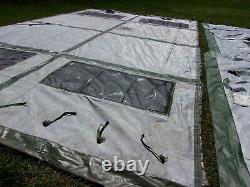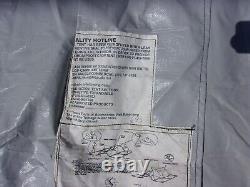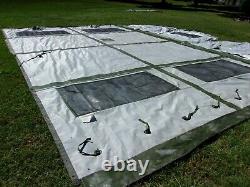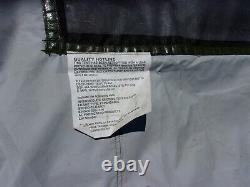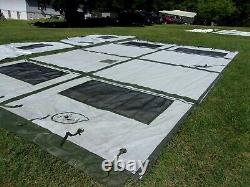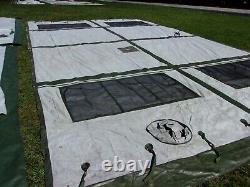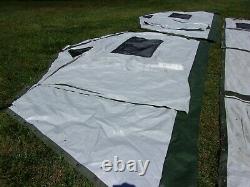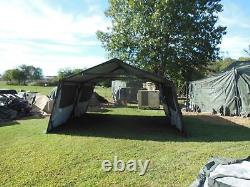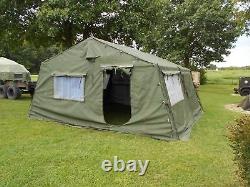 NO FRAMES ARE INCLUDED WITH THIS TENT... MILITARY SURPLUS 16x16 FRAME TENT SKIN KIT. REPAIRED HOLE AT THE DOOR.. HAS A STOVE JACK (WHERE YOU CAN RUN A STOVE PIPE THROUGH THE TENT ROOF,)...
KIT INCLUDES ONE CENTER TENT SECTION.. NOTE THE 2 END SECTIONS ARE NEWER, THE CENTER SECTION IS MORE USED.. CENTER SECTION MORE SCUFFED TOWARD THE BOTTOM ONE SIDE, "WHITE MARKS"..
A 2 FT SECTION ON ONE SIDE OF THE CENTER WAS REPAIRED, AND PATCHED... IF YOU HAVE A FRAME SET ALREADY... THIS IS THE SKIN KIT TO COMPLETE IT... THE END OPENING WILL BE 16 FOOT WIDE AT THE BASE...
NOT A TEMPER THAT IS 20 FOOT WIDE AT THE BASE... THE FRAMES LOOK VERY SIMILAR. LAST PHOTOS IS THE TYPE OF TENT THESE SKINS FIT.. THESE SKINS ARE AN OLDER STYLE.. LESS SHINEY THAN THE NEWER STYLE.
NOTE THIS IS NOT A TEMPER TENT SKIN KIT, IT LOOKS SIMILAR, BUT NOT THE SAME...... THIS TENT IS 16 FOOT WIDE... A TEMPER IS 20 FOOT WIDE. I DO NOT SELL U. You no longer need to collect and pay it to the state...