Military Surplus Generator Power Distribution Panel Box 60 Amp 3 Phase Us Army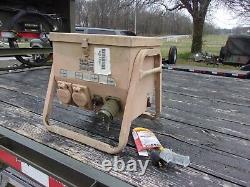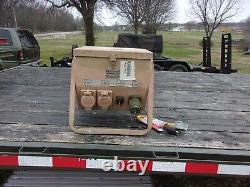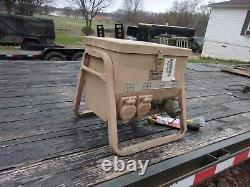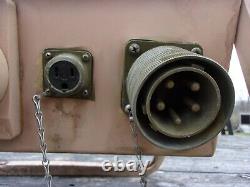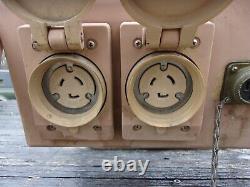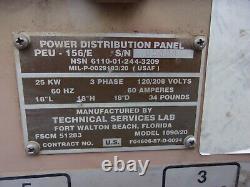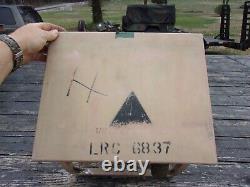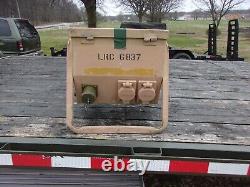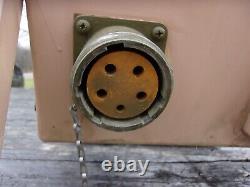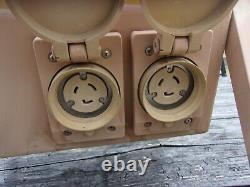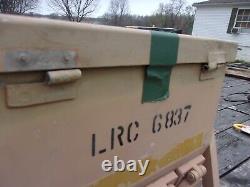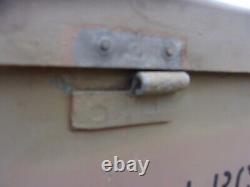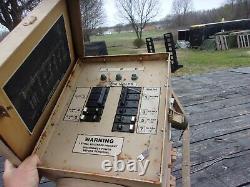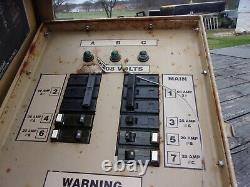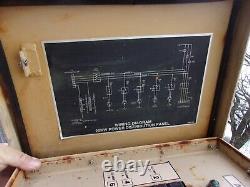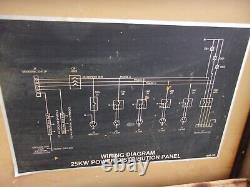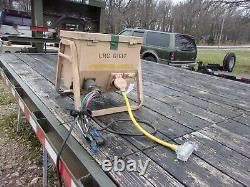 60 AMP TEST PLUG AND BLACK HARNESS ARE NOT INCLUDED, JUST THERE FOR TESTING. MILITARY SURPLUS GENERATOR POWER DISTRIBUTION PANEL BOX 60 AMP 3 PHASE US ARMY. THE 4 TWIST LOCK OUTLETS POWER UP... SMALL 110 V POWERS UP.. 60 AMP MAIN PLUGS POWER UP THE TEST PLUGS FOR 110 V...
PAINT IS FAIR, SURFACE RUST THROUGHOUT.... LID HINGES ARE MISSING BROKEN... LID RETENTION CABLE BROKEN AS WELL. THIS DISTRIBUTION BOX BREAKS DOWN REGULAR 3 PHASE GENERATOR POWER, INTO SINGLE PHASE 110 V POWER, WITH 4 TWIST LOCK OUTLETS, AND ONE STANDARD 110 V OUTLET...
WITH A LITTLE BIT OF WORK THE BOX COULD BE CLEANED UP AND PAINTED. THESE ARE RARE IN SURPLUS. I DO NOT SELL U. You no longer need to collect and pay it to the state...