Military Surplus Mkt Field Kitchen Traler Short Screen Section Panel Mkt Us Army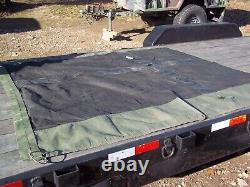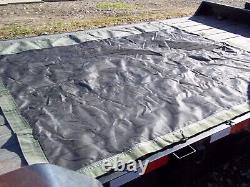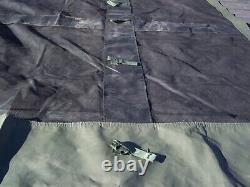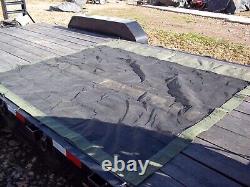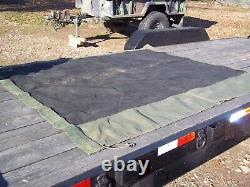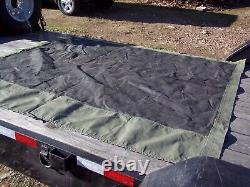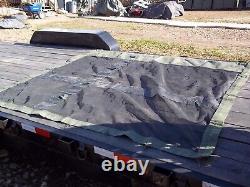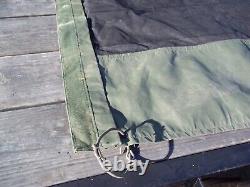 MILITARY SURPLUS MKT FIELD KITCHEN TRALER SHORT SCREEN SECTION PANEL MKT US ARMY. ONE MKT SHORT SCREEN SECTION... NOTE THERE ARE 2 LONG, 2 SHORT AND 2 A "LITTLE SHORTER" (FOR THE DOOR OPENINGS) SCREEN SECTIONS TO MAKE A COMPLETE SCREEN SET FOR A MKT.. YOU CAN USE THE SHORT SECTIONS IN PLACE OF THE LITTLE SHORTER SECTIONS, THEY CAN FOLD BACK AND CLIP AT THE DOOR OPENINGS. THERE ARE 2 LONG SECTIONS...
2 SHORT SECTIONS (USUALLY SAY "FIRE EXIT")... AND 2 "LITTLE SHORTER " SHORT SECTIONS THAT WORK ON THE ENTRY WAYWHERE THE LADDERS GO IN-OUT (GUESSING ITS THIS WAY SO YOU CANT SEAL IT TOO TIGHT FOR DIESEL BURNER CO2). THESE ARE VERY RARE IN SURPLUS. I DO NOT SELL U. S SURPLUS OUTSIDE THE U.
You no longer need to collect and pay it to the state...