MILITARY TRUCK TRAILER 5 TON COVER NO FRAMES TAN 8 x14.5 4 FMTV MTV M1083 ARMY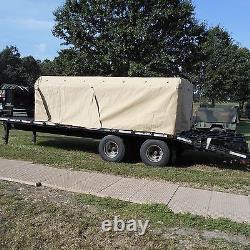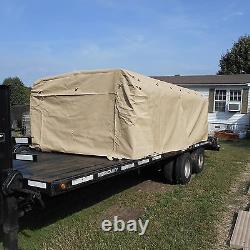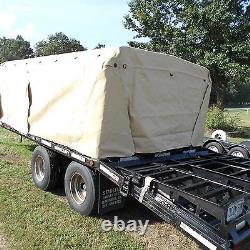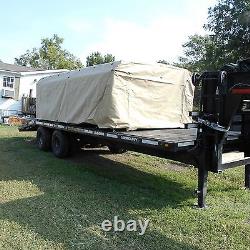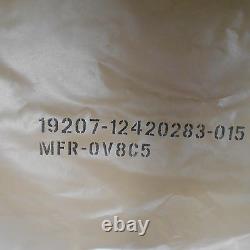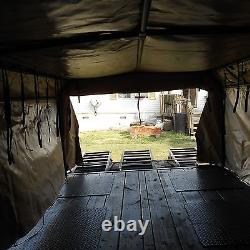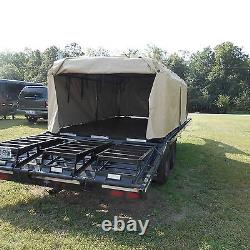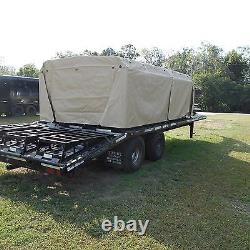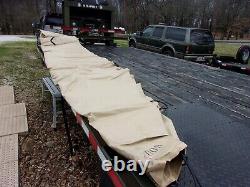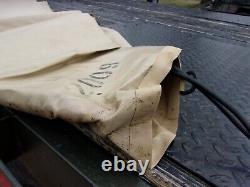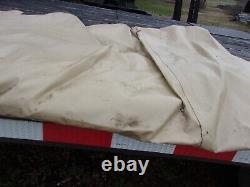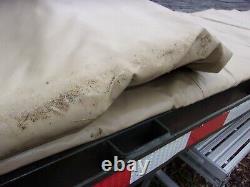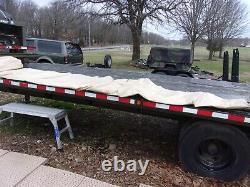 FOR A FMTV MTV 5 TON.. WILL BE A LITTLE MORE STAINED AND DIRTY THAN THE COVER IN THE PICTURES. OCCASIONAL VERY SMALL HOLE (S) FROM STORAGE AS WELL.
LAST PICTURES ARE THE ACTUAL COVER.... THEY SHOW EXAMPLES OF THE DIRT AND STAINING...
NOTE COVER IS ROLLED INSIDE OUT SO THE STAINS SHOULD MOSTLY END UP ON THE INSIDE... SCRUBBING BUBBLES AND A STIFF PLASTIC BRISLE BRUSH HELPS THE MOST TO CLEAN THESE.
THESE TARPS ARE HEAVY DUTY... HAVE TIE DOWNS, AND RUBBER CORDS TO HOLD THE FRONT AND BACK, AND SIDE FLAPS. THEY ARE CURRENT MILITARY ISSUE... I DO NOT SELL U.
S SURPLUS OUTSIDE THE U. You no longer need to collect and pay it to the state...