US Military Large ALICE Field Pack withFRAME Combat Backpack LC-1 Rucksack Olive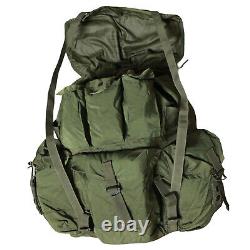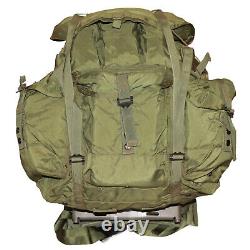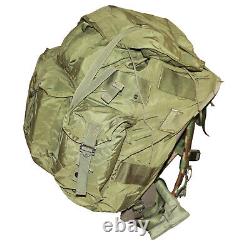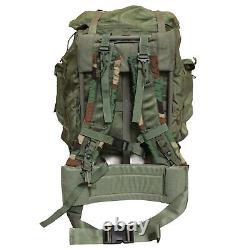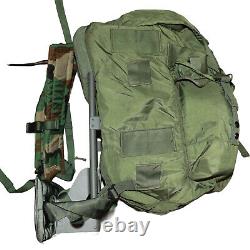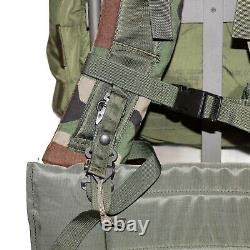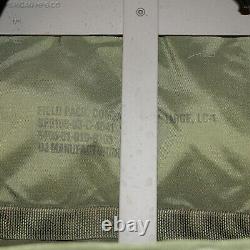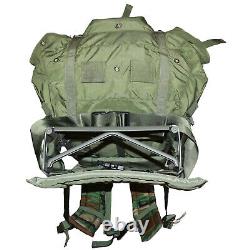 US GI Enhanced Large Military Pack with Frame, Olive Drab. Ma de for the Military with Superior Materials and Workmanship NOT A CHEAP INFERIOR IMITATION! Genuine Military Issue ALICE (All-purpose Lightweight Individual Carrying Equipment) is an ideal camping companion! For decades, the Large ALICE Field Pack in Olive Drab has been the steadfast companion of those who value durability, adaptability, and time-tested design. Crafted with precision and built to withstand the rigors of the outdoors, this metal frame pack is the embodiment of reliability. This "Large" version of the pack has one large adjustable pouch inside the main pack and six outside pouches, top row is single snap and lower three are double snap quick release cinch closures. Embark on your off-trail excursions with the peace of mind that your gear is up to the challenge. It's in the heart of the wilderness, where uncharted landscapes await your discovery, that legends are born. Weather tracking a hunt or doing trail maintenance the Large ALICE Field Pack as your trusted companion, you're equipped to venture farther, delve deeper, and forge your own path - unburdened by concerns about gear wear and tear. Off trail durability, engineered for the unpredictable. W ide waist belt fits up to 48 inch waist. Adjustable shoulder straps with 4 1/2 x 11 inch shoulder pads. Lower and upper back pads. Gear pouch with drawstring within large main compartment. 2-strap top flap with Cinch.
Three 5 x 10 outer gear pouches with strap-flap. Plus 3 more upper snap-flap pockets.
Total pack & pouch capacity: 3800 cu in (62 liters). Maximum capacity weight: 50 lb (Professional soldiers can carry 110lb with this).
Empty Pack weight: 6 1/2 lbs.